19/01/2016
Shine on you crazy diamond !!!
In Flight Lights surely tries its the best to bring you the best !!
This fan blade is DEFINITLY a KILLER !
Made of solid titanium, this blade comes from the Rolls ROYCE Trent 500.
It is the sole engine for the increased range Airbus A340-500/600
Size of the blade :
Height : 96 cm (37 inches)
Depth : 34 cm (13 inches)
Diameter of the base = 36cm (14 inches)
The Trent 500 features a 97.4 inch diameter wide-chord fan together with a high efficiency core. This combination of existing fan size and a scaled core yields an engine giving significant improvements in fuel efficiency and lower noise. These are essential attributes for an engine designed for a long-range four-engined aircraft.

Make sure to take a look at our Facebook page for ongoing project !!!
Yours truly, Messer.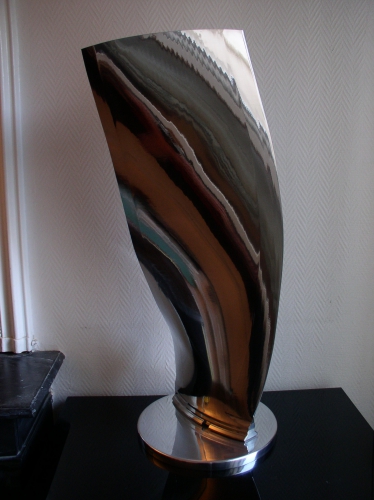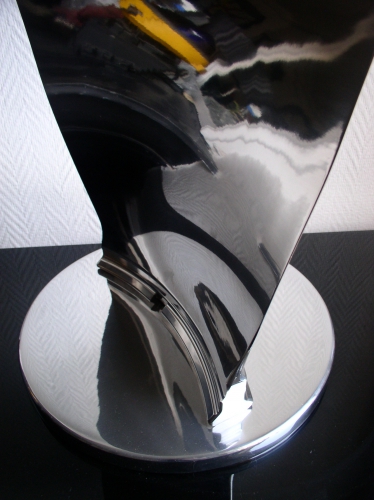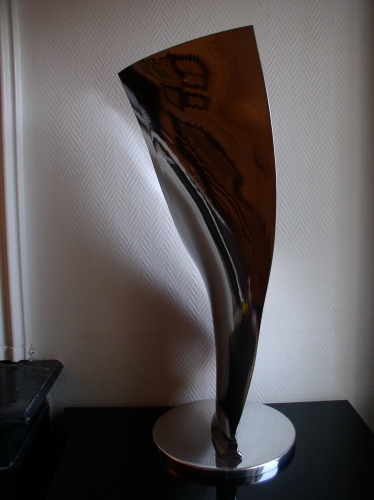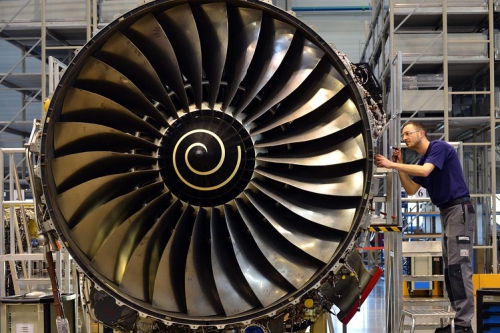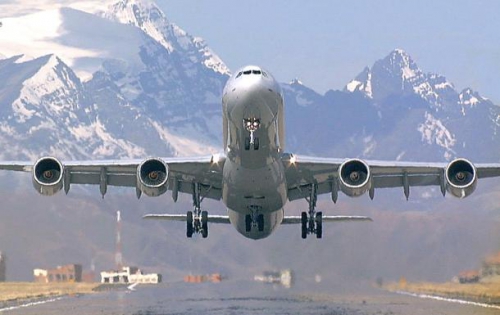 10/01/2016
Here is your one in a life time opportunity to get yourself a Mirage 2000 fan blade mounted on a stand. Those blades are very rare to come by...
The SNECMA M53 is an afterburning turbofan engine developed for the Dassault Mirage 2000 fighter by Snecma. The engine is in service with different air forces, including the latest Mirage 2000-5 and 2000-9 multirole fighters.
Although an entirely new design, the M53 is very similar in concept with the previous family of SNECMA military engines, the ATAR 9C and 9K, in that it has a single shaft driving both the fan and the high pressure compressor.
The Dassault Mirage 2000 is a French multirole, single-engine fourth-generation jet fighter manufactured by Dassault Aviation. The variants include the Mirage 2000N and 2000D strike variants, the improved Mirage 2000-5 and several export variants.
A total of 600 aircraft were built and it has been in service with nine nations.
Height : 25 cm
Base : 10 cm
Weight : 0,5Kg
Polished titanium.
Make sure to take a look at our selection of products available on our website.
http://inflightlights.hautetfort.com/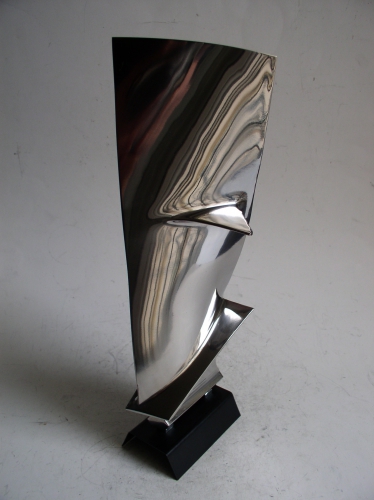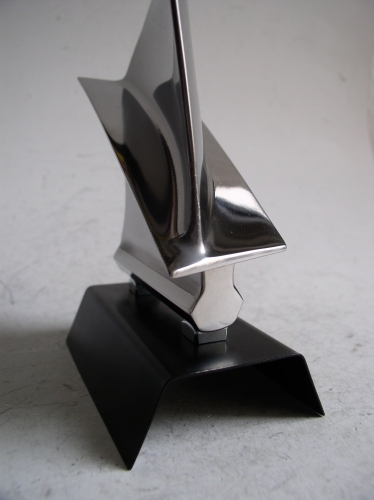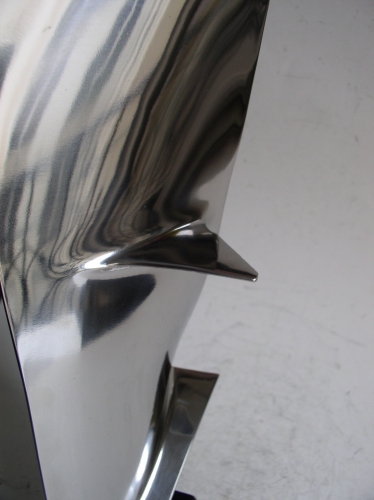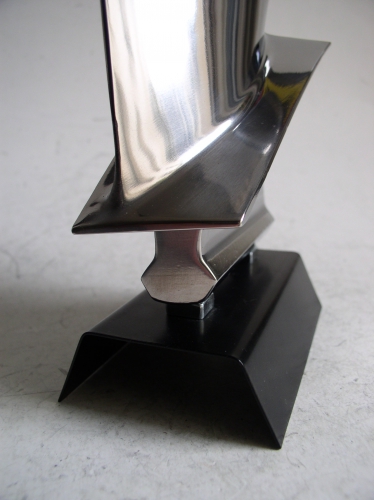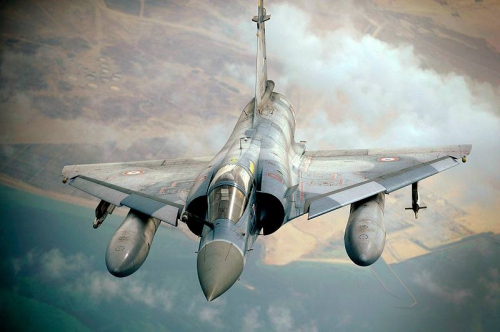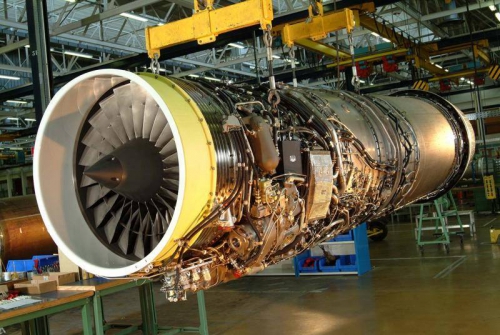 11/10/2015
Ce panneau de 2 hublots provient du tri-réacteur le plus célèbre de l'histoire de l'aéronautique : le Boeing 727. La finition du panneau est polie miroir. La pièce est en aluminium, les rivets eux sont en titane.
Dimensions :
Panneaux également disponibles avec 3 hublots. Nous consulter.