26/11/2014
Own a piece of a legendary US carrier: Pan Am.
Pan Am was the principal and largest international air carrier in the United States from 1927 until its collapse on December 4, 1991.

This panel was sanded and polished to a mirror finish.

This beautifull fuselage cut is flying off to a client in Paris, France.

Model : 727-230
Aircraft registration : N359PA
C/N: 20789
Name of the aircraft : Panam Clipper Belle of the West


Height : 27.6 (70 cm)
Lenght : 67 (170cm)
Manufacturer : Boeing Aircraft Company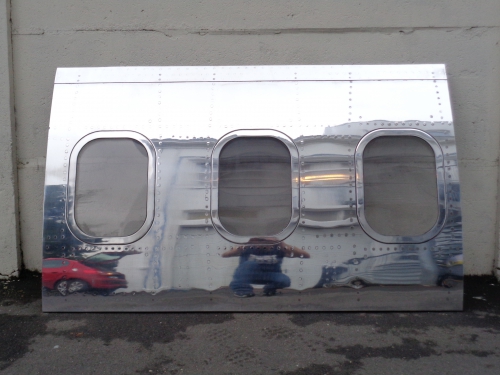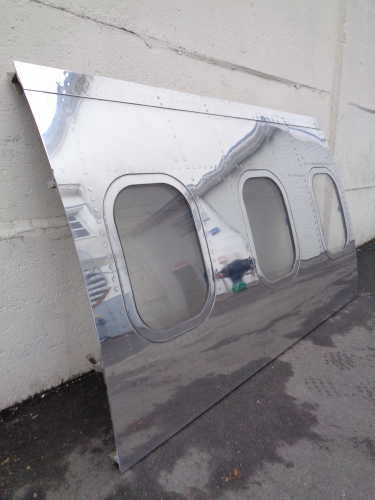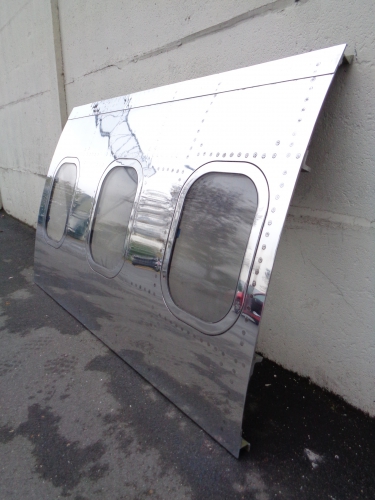 24/11/2014
In Flight Lights vous propose des pièces de mobilier et de décoration design confectionnées à partir de véritables pièces d'origine aéronautique réformées.
Nous vous proposons des tables basses confectionnées avec des étages de compresseur de réacteur, des appliques murales, des miroirs, des panneaux de fuselage, des portions de hublots d'avions de ligne, des porte-clés etc.
Tous les objets proposés sur notre site sont accompagnés d'un descriptif permettant d'identifier avec précision l'aeronef dont ils proviennent.
N'hésitez-pas à nous contacter afin d'obtenir de plus amples informations sur notre gamme de produits.
Nous pouvons également vous proposer des projets adaptés à vos goûts et vos envies à partir de pièces que nous avons en stock en attente de transformation.
23/11/2014
New New New !!!!
Own a piece of the US Navy history !!!
Here is a TBM Avenger fuel quantity indicator.
The Grumman TBF Avenger was a torpedo bomber developed initially for the United States Navy and Marine Corps. This aircraft entered service in 1942, and first saw action during the Battle of Midway. It became one of the outstanding torpedo bombers of World War II.
The most famous incident involving the Avenger aircraft was the disappearance of Flight 19, a squadron of five Avengers lost in December 1945 over the Bermuda Triangle.
Operators (among others) included Brazil, France, United Kingdom, Netherlands and New Zealand.